If you would like to enter time related to EPSL specific conditions, please do the following:
To correctly enter these hours into your TRS timesheet, please login to the Time Reporting System using your credentials.
Select the date on your timesheet calendar that you would like to use EPSL.
Select "Add"
Under the Add Menu, a dropdown menu will appear with the different types of hours you can add.

Please select "Emerg EE (Emerg Sick Leave Emp)" for reason 1-6
You must record time in 1-day increments only, please enter the full 8 hours for this date that your administrative leave will be covering.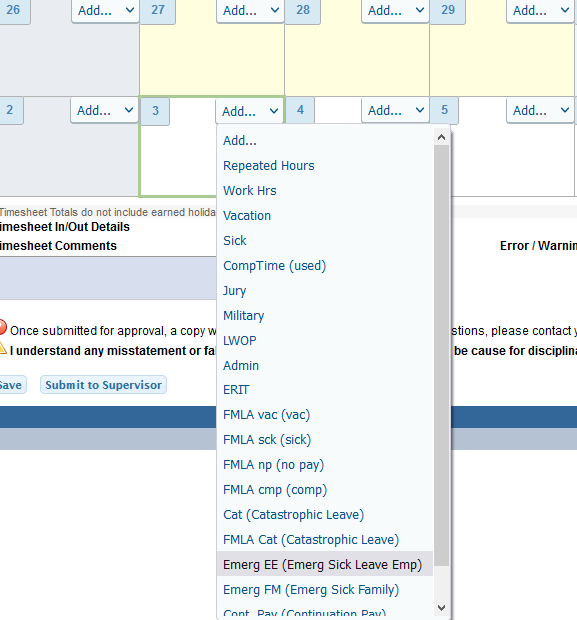 *Please note that if you work less than full-time, these hours shall be prorated according to the percent of your appointment*
Please enter notes to the "Timesheet Comments" that you are "Reporting paid leave COVID-19 – EPSL."