rosamariorduna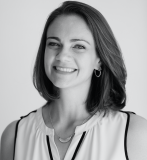 Associate Adjunct Professor
Director, UCLA Psychology Clinic
Ph.D.: University of California, Los Angeles
Primary Area: Clinical Psychology
Address: 2187 Franz Hall
Email: danikm@psych.ucla.eduCurriculum Vitae
Representative Publications:
Chen, B.  & Keenan-Miller, D. (2021). How much therapy is enough? The dose-response effect and its moderators in a psychology training clinic. Journal of Clinical Psychology, 77, 20-35.
Keenan-Miller, D., Boyd, M., Westman, J.G., & Chorpita, B.F. (2020). Setting standards for supervision in a clinical science training clinic. The Behavior Therapist, 43, 127-133.
Miklowitz, D., Portnoff, L., Armstrong, C., Keenan-Miller, D., Breen, E.C., Muscatell, K.A., Eisenberger, N.I., & Irwin, M.R. (2016). Inflammatory cytokines and Nuclear Factor k-B activation in youth with bipolar and major depressive disorders. Psychiatry Research, 241, 315-322.
Keenan-Miller, D. & Corbett, H. (2015). Meta-supervision: Can students be safe and effective supervisors? Training and Education in Professional Psychology, 9, 315-321.
Books:
Marson, G. & Keenan-Miller, D. (2020). The Binge Eating Prevention Workbook: An eight-week individualized program to overcome compulsive eating and make peace with food. Oakland: New Harbinger.
Book Chapters:
Hammen, C. & Keenan-Miller, D. (2013). Mood Disorders. In I.B. Weiner, G. Stricker, & T.A. Widiger (Eds.), Handbook of Psychology: Clinical Psychology (2nd ed.) (pp 121-146). New York: John Wiley & Sons.
UCLA Psychology Clinic Website