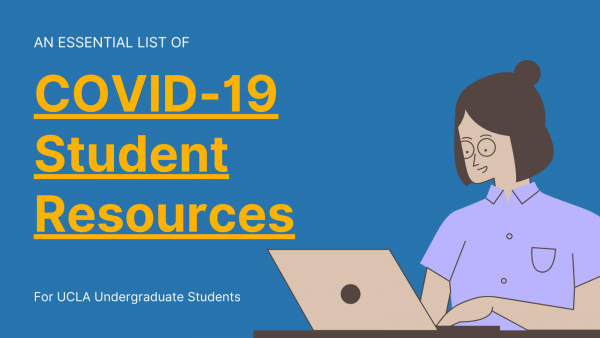 What is the status of classes and instruction?
Instruction for spring quarter 2021 will continue to be delivered almost entirely remotely, as outlined in January. A limited number of courses necessary to train students for essential workforce positions will be offered in person or in a hybrid format.
In addition, with Los Angeles County entering a less restrictive tier of the state's four-tier reopening blueprint, campus leaders have announced tentative plans to transition a small number of other classes to in-person instruction for the spring quarter.
For further details about our instructional plans for spring, summer and fall 2021, visit our UCLA return to campus page.
Resources for remote learning
For more information and a more comprehensive list of resources UCLA has to offer about the status of classes, procedures for final exams, commencement, tuition, financial aid, scholarships, housing and counseling, among other topics, please visit: covid-19.ucla.edu/information-for-students
Additional Links: