rosamariorduna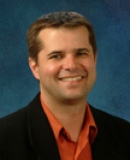 Professor-in-Residence
Ph.D.: University of Michigan
Primary Area: Developmental Psychology
Home Department: Psychiatry and Biobehavioral Sciences
Address: 760 Westwood Plaza, Box 62
Phone: x46033
Email: afuligni@ucla.edu
Research and Teaching Interests:
Dr. Fuligni's research focuses on family relationships and adolescent development among culturally and ethnically diverse populations, with particular attention to teenagers from Asian, Latin American, European, and immigrant backgrounds. In several studies, he has employed multiple methods to examine the extent to which the cultural beliefs and values of adolescents shape their family relationships, peer relationships, educational adjustment, and psychological and physical health. Most recently, he has been collaborating with other research groups to examine the interaction between sociocultural experience and biobehavioral and brain development during adolescence and young adulthood. Potential students with expertise or interest in training in these latter topics are particularly encouraged to apply.
For more information, go to the Adolescent Development Lab at UCLA website.