Psychology Staff Spotlight Award – Jessica Iniguez
We are happy to announce that Jessica Iniguez, our Academic Student Personnel and Payroll coordinator, has been selected to receive the Psychology Staff Spotlight award this quarter for her exceptional work and dedication.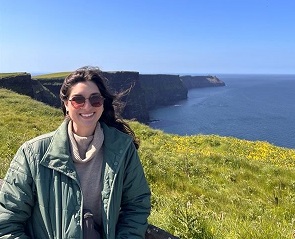 Jessica joined Psychology in April 2022. Before joining the Psychology HR team, Jessica worked as the work-study coordinator at the UCLA Financial Aid & Scholarships office. She earned her BA in Sociology and a minor in Education Studies from UCLA and MA in Communication from Arizona State University.
Since joining our department, Jessica has demonstrated remarkable contributions and enhancements to our academic student personnel and payroll processes. She consistently delivers exceptional customer service and consistently exceeding expectations for our faculty, students, and staff. Jessica's exceptional communication skills, team-oriented mindset, flexibility, and willingness to go the extra mile make her an invaluable asset. Her consistent positive attitude at work uplifts the morale of those around her, fostering a more positive and productive environment.
Congratulations on this well-deserved recognition Jessica. Thank you for all you do!
Service and business units within the department