rosamariorduna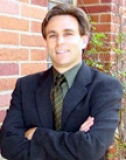 Professor
Ph.D.: Stanford University
Primary Area: Cognitive Psychology
Home Department: Anderson School of Management
Address: D511 Cornell Hall
Phone: x63403
Email: craig.fox@anderson.ucla.edu
Research and Teaching Interests:
Decision under risk and uncertainty, judgment under uncertainty, neuroeconomics…
Biography:
Craig R. Fox is Professor of Psychology in the College of Letters and Science at UCLA, Professor of Strategy and Policy at the UCLA Anderson School of Management, and Co-Director of the UCLA Interdisciplinary Research Group in Behavioral Decision Making. He joined the UCLA faculty in 2003 after six years at Duke University, where he remains an adjunct faculty member.
Professor Fox earned undergraduate degrees in economics and psychology from the University of California at Berkeley, where he completed his thesis work under the supervision of Daniel Kahneman. He received an M.A. and Ph.D. in experimental psychology from Stanford University under the supervision of the late Amos Tversky. Fox is a former associate editor of Management Science, and currently on the editorial boards of Organization Behavior and Human Decision Processes, the Journal of Behavioral Decision Making, and Judgment and Decision Making
Professor Fox teaches courses in decision-making, negotiation, leadership, strategy, and dynamic management. He has previously taught courses at the University of Chicago Booth School of Business, the Kellogg Graduate School of Management (Northwestern University), Stanford University, and the Australian Graduate School of Management. In addition, Fox has been a visiting scholar at Columbia University, New York University, the University of Mannheim, and the Hebrew University in Jerusalem.
Uncertainty Lab Web Site