rosamariorduna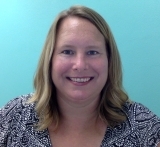 Associate Professor
Ph.D.: University of California, Los Angeles
Primary Area: Clinical Psychology
Secondary Area: Behavioral Neuroscience
Address: A326A Psychology Building
Phone: 310-825-8663
Email: kkarlsgo@ucla.edu
Research and Teaching Interests:
My academic interests lie at the intersection of clinical research, neuroscience, and cognition; in particular, in how new techniques being developed by the cognitive neuroscience field can be applied to help us understand more about the neural underpinnings of cognitive changes in neuropsychiatric disorders such as schizophrenia. To explore this interest, I have employed a multimodal approach that includes functional MRI (fMRI), diffusion tensor imaging (DTI), small animal imaging of genetic mouse models, and behavioral testing in healthy subjects, patient populations, and animal models. I am particularly interested in development during adolescence, as it is a risk period for many neuropsychiatric disorders and is a time when higher level cognitive functions reach an adult-like state. I am currently carrying out a longitudinal study, funded by the NIMH BRAINS Award program, investigating adolescent development in adolescents and young adults with schizophrenia and bipolar disorder as well as unaffected youth using clinical measures, neurocognitive testing, and functional and structural neuroimaging. I am accepting graduate students for admission in 2017.
Biography:
Dr. Karlsgodt received her Ph.D. in 2007 from the University of California, Los Angeles Department of Psychology, after completing her undergraduate studies in Psychology at Trinity College in Hartford, Connecticut. She then obtained further training as a Postdoctoral Scholar and research scientist in the Neurogenetics Affinity Group in the Semel Institute at UCLA before moving on to a position as an Assistant Investigator at the Feinstein Institute for Medical Research and The Zucker Hillside Hospital and Assistant Professor in Psychiatry at the Hofstra Northwell School of Medicine. She returned to UCLA in 2016 and is currently an Associate Professor in the Departments of Psychology and Psychiatry.
Curriculum Vitae
Laboratory Website