rosamariorduna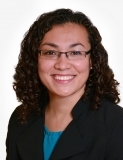 Assistant Professor
Ph.D.: University of Southern California
Primary Area: Clinical Psychology
Email: laurenng@ucla.edu
Research and Teaching Interests:
I am the director of the TRUST Lab: Treatment and Research for the Underserved with Stress and Trauma
My research focuses on translational science as applied to developing, culturally adapting, and implementing evidence-based interventions for underserved, minority communities in the US and low- and middle-income countries who have been affected by trauma. Most recently I have been researching the effectiveness and implementation of treatment for posttraumatic stress disorder (PTSD) provided by the national health care systems in Rwanda and Ethiopia. Additionally, I research the ways that individual, cultural, and contextual differences may moderate the effectiveness of treatment for PTSD and related conditions. The overall goal of my research is to develop interventions that address barriers to care for diverse communities domestically and internationally.
The TRUST Lab