rosamariorduna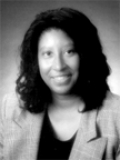 Professor
Primary Area: Clinical Psychology
Address: 1189 FH
Phone: (310) 206-5159
Email: maysv@nicco.sscnet.ucla.edu
Research and Teaching Interests:
UCLA Center on Minority Health Disparities
My research is shaped by underlying themes reflecting my interests in furthering empirically based research on underserved populations, particularly ethnic minority communities and women: 1) explicating factors related to threats to physical and mental health among underserved populations, 2) guiding policy development pertinent to these issues, and 3} developing new methodologies to advance the development of science that is responsive to the health and mental health care needs of underserved populations. Currently the work of our research group is focused in three areas with ethnic minority and vulnerable populations .My research team examine mental health disorders using large- scale datasets to determine prevalence of types of disorders that are found in racial/ethnic group with a particular attention to gender. Important in this work are efforts to determine the contextual factors that help explain the differences in mental health disorders. In ethnic/racial populations we look at gender, discrimination (both perceived and actual), SES, social capital and a number of structural factors. In sexual minorities we again try and extend the thinking on how social status and contextual issues function in mental and physical health to understand psychiatric disorders, risk for HIV infection, physical diseases (cancer, CVD, diabetes) and help-seeking for mental and physical health care. We are interested in how all of this translates into better practices for providers and public policies that can enhance the overall physical and mental well-being of vulnerable populations.
We are currently in the field with our own survey known as the California Quality of Life Survey. This survey is attempting to contact and collect population-based data from approximately 4,000 Californians assessing mental health morbidity (measures include the K-10, ClOI-SF major depression, generalized anxiety disorders, panic attacks, alcohol dependency, and drug dependency, as well as a PTSD screen), experiences with hate crimes and victimization, everyday experiences with discrimination, and levels of social support and involvement. In addition to the racial/ethnic diversity in the data set we have also oversampled the vulnerable population of sexual minorities to form the largest to date population-based survey on mental health issues in this population where there I a co-occurring heterosexual comparison group.
In addition I am the Director of the UCLA Center for Research, Education, Training and Strategic Communications on Minority Health Disparities. This NIH funded ceter has approximately 100 faculty, staff and community participants in a series of cores with the goal of the reduction or elimination of physical and mental health disparities in racial/ethnic minority populations. We have a lecture series, support graduate and undergraduate students and work with faculty from across the entire campus and providers and community based organizations throughout California. Visit www.MinorityHealthDisparities.org for a virtual tour.
Selected Publications