pmgreen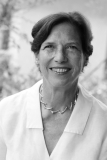 Distinguished Professor
Ph.D.: Social Psychology/Personality Research, Harvard University
Primary Area: Interdisciplinary
Address: 2279C Franz Hall
Email: greenfield@psych.ucla.edu
Research and Teaching Interests:
RESEARCH AND THEORY DEVELOPMENT
My central theoretical and research interest is in the relationship between social change, culture, and human development. I have studied three generations of child development and socialization in a Maya community in Chiapas, Mexico as the community experienced a radical shift in their way of life and economy from subsistence and agriculture to money and commerce. This research led to a theory of social change, cultural evolution, and human development, first published in 2009. With collaborators in many parts of the world, the theory has generated studies of social change, cultural evolution, and human development in the U.S., Israel, China, and various regions of Mexico.
An important source of social change is immigration into a new cultural environment. Since the 1990s, I have been working with colleagues to understand – and help teachers understand – the cross-cultural value conflict experienced by Latinx immigrants in California who immigrate from a more family-centered collectivistic culture into the individualistic culture of the United States. Most recently, with former graduate student, Dr. Yolanda Vasquez-Salgado, now at California State University, Northridge, we have documented the conflict experienced by Latinx students from immigrant families and other first-generation college students, between family obligation and academic obligation, as well as the cultural conflicts that arise when roommates come from different social-class backgrounds.
Since the 1990s the main motor of social change in the United States has been communication technologies. My colleague and former graduate student, Professor Kaveri Subrahmanyam and I established the Children's Digital Media Center @ Los Angeles, a collaboration between UCLA and California State University, LA. Collaborating with many graduate students and postdocs, we have, since that time, researched the implications for cultural change and human development of teen chat, personal websites, MySpace, Facebook, Instagram, YouTube, message boards for pregnant teens, parenting Internet Forums, and mobile technologies.Studies have been done in the U.S., Japan, and Turkey.
Moving to the present: Since COVID-19 and governors' stay-at-home orders, my collaborators and I have explored the pandemic as a source of social change with the potential to shift mortality salience, cultural values, activities, family relatonships, and parenting. We have documented change in all of these areas, through both mounting large-scale surveys and analyzing massive amounts of on-line behavior.
TEACHING
On the undergraduate level, I teach Culture and Human Development, with a focus on the effects of social change. I also give an honors seminar to accompany this course. My graduate teaching currently consists of an interdisciplinary seminar on mixed-method and qualitative methodologies; the seminar is geared toward students who would like to go beyond quantitative methods in their research.
Please visit my websites:
https://greenfieldlab.psych.ucla.edu
https://weaving-generations.psych.ucla.edu
Biography:
SELECTED HONORS
2019           Ernst E. Boesch Prize from the German Society of Cultural Psychology, for major impact on cultural psychological research
2019           Outstanding Contributions to Cultural Psychology, Cultural Psychology Preconference, SPSP
2014           Election to American Academy of Arts and Sciences
2013           Award for Distinguished Contributions to Cultural and Contextual Factors in Child Development, SRCD
2010           Urie Bronfenbrenner Award for Lifetime Contribution to Developmental Psychology in the Service of Science and Society, APA, Div. 7
2010            J. Arthur Woodward Graduate Mentoring Award, Department of Psychology, UCLA
2005            R.L. Shep Book Award for Weaving Generations Together: Evolving Creativity in the Maya of Chiapas, Textile Society of America
2004-2005  Fellow, Center for Advanced Study in the Behavioral Sciences, Stanford, California
1999-2000   National Endowment for the Humanities Fellow, Resident Scholar, School of American Research, Santa Fe
1997-1998    James McKeen Cattell Sabbatical Award
1992              American Association for the Advancement of Science Prize for Behavioral Science Research
1992              American Psychological Foundation, Distinguished Teaching in Psychology Award, American Psychological Association
1988              UCLA Gold Shield Faculty Prize for Academic Excellence
1986-87         Science Fellow, Radcliffe Institute, Harvard University
1986              Teaching Award for 4-year colleges and universities, Division 2, American Psychological Association
1985              UCLA Distinguished Teaching Award
Curriculum Vitae
Representative Publications:
SELECTED RECENT PUBLICATIONS
Greenfield, P. M. (2018). Studying social change, culture, and human development: A theoretical framework and methodological guidelines. Developmental Review, 50, 16-30.
Vasquez-Salgado, Y., Ramirez, G., & Greenfield, P. M. (2018). The impact of home-school cultural value conflicts and President Trump on Latina/o first-generation university students' attentional control. International Journal of Psychology, 53, S2, 81-90.
Sherman, L.E., Hernandez, L. M., Greenfield, P.M., & Dapretto, M. (2018). What the brain 'Likes': Neural correlates of providing feedback on social media. Social Cognitive and Affective Neuroscience, 13, 699-707.
Greenfield, P. M., Rotem, O., & Weinstock, M. (2019). Ethiopian Immigrants to Israel: The persistence and transformation of African values and practices in art and life Psychology in Africa, 29, 613-624.
Greenfield, P.M., Espinoza, G., Monterroza-Brugger, M., Ruedas-Gracia, N., & Manago, A. M. (2020). Long-term parent-child separation through serial migration: Effects of a post-reunion intervention, School Community Journal, 30, 267-298.
Trumbull, E., Greenfield, P. M., Rothstein-Fisch, C., Maynard, A. E, Yuan, Q., & Quiroz, B. (2020). From altered perceptions to altered practice: Teachers bridge cultures in the classroom. School Community Journal, 30, 243-265.