rosamariorduna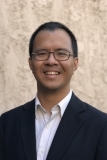 Professor
Ph.D.: The Ohio State University
Primary Area: Health Psychology
Secondary Area: Clinical Psychology
Address: 6546 Pritzker Hall
Phone: (310) 794-9362
Email: robles@psych.ucla.edu
Research and Teaching Interests:
Stress, social relationships and health, allostatic and restorative processes, psychoneuroimmunology, marriage and health, anxiety/stress and skin disease.
Biography:
Dr. Robles's research involves understanding how stress and social relationships influence health, with a focus on allostatic biological processes, which help individuals achieve physiological stability during stressful events; and restorative biological processes, which aid the individual in recovering after stressful events. Allostatic processes that Dr. Robles studies include the hypothalamic-pituitary-adrenal (HPA) axis, autonomic and cardiovascular responses, and immune and inflammatory responses.
Dr. Robles studies these biological processes in the context of stress, social support, and close intimate relationships across the life course. His research program uses both experimental and non-experimental designs and reflects my interest in multiple, innovative methods to assess psychological constructs and physiology in minimally invasive ways, while at the same time incorporating measures of clinically relevant health outcomes.
Dr. Robles is currently examining how family environments impact susceptibility to upper respiratory infections, and how retirement impacts marriages and health. In addition, he is currently studying how psychological stress and mindfulness-based stress reduction may influence psoriasis symptoms.
Publications at the Relationships and Health Laboratory page