Highlighting Faculty Member Patricia Greenfield
moattari
Date published: 01/04/21
Culture and human development is my passion. My contributions have included comparative studies across species, ages, cultures, and historical time. Most exciting now: a study of over a half billion social media posts shows a cultural shift during COVID-19 towards concerns, behaviors, and values adaptive in the subsistence ecologies of human evolution.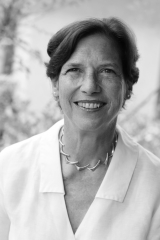 This new online study of social media posts during the pandemic also shows the centrality of communication technologies in my cultural psychology research. Because an unprecedented amount of human activity has gone online during the pandemic, new opportunities to study communication technologies and their psychological effects have arisen. Our second COVID-related study shows, through a large-scale survey, that people who increased their use of video calls, voice calls, and textual communication during stay-at-home and the pandemic experienced higher levels of well-being than people who did not.
A central goal for me is, as George Miller put it, to give away psychology – the current term is translational research. We have done basic research – from elementary school through college – on the cultural mismatch between immigrant home cultures that prioritize family interdependence and group welfare and an education system that prioritizes individual independence and accomplishment. My collaborators and I have translated this research into interventions for parents, teachers, and adolescents – in settings that include infant daycare, elementary school, and high school. We hope to translate current research on cultural conflict between family obligation and academic obligation experienced by first-generation college students at UCLA into interventions that will help them harmonize these two conflicting priorities, thus increasing student well-being and academic success.
We have also found that the same type of value mismatch is experienced by roommates from differing backgrounds at UCLA – particularly when one roommate is a first-generation student and the other roommate has a parent or parents who were college educated. Our future research will develop interventions that address these cultural conflicts, with a goal of increasing intergroup harmony and social adjustment in the transition to college.
I received both my undergraduate and graduate education in the (now defunct) Harvard Department of Social Relations, an interdisciplinary department that integrated social and clinical psychology, social anthropology, and sociology. This training shaped me to take a multidisciplinary approach to my research and use whatever method or combination of methods is best suited to the topic at hand. I have often combined qualitative and quantitative methodologies and am delighted to now share these methods in a new course that will count to fulfill a graduate methodology requirement.
I love doing research in the field, and I love languages: For my dissertation, I personally collected data on culture and cognitive development in a Senegalese bush village and the urban capital of Dakar, conducting my experiments in Wolof and French. Later, I carried out a long-term study (43 years) of the implications of social change for cognitive development, learning, and creativity in three generations of Zinacantec Maya children in Chiapas, Mexico, conducting the research in the Maya language of Tzotzil. Despite a life of travels, the pandemic has shown me that I also love staying at home. Like many participants in our recent survey of COVID-related changes, I have started a vegetable garden!
Categories:
Spotlight