Thomas R. Minor (1952-2017)
moattari
Date published: 03/27/17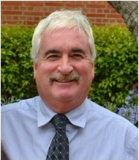 Professor Thomas R. Minor, 64, passed away from bladder cancer on Monday, March 27, 2017, in Burbank, California, with his family at his bedside. His survivors include his wife, Cheryl Polfus, a student affairs officer with the UCLA Department of Psychology, and two adult children, Kellyn and Sean.
Tom joined UCLA as an Assistant Professor in the Department of Psychology in 1984. He explored the metabolic challenges resulting from behavior adversely impacted by stress. His research ranged from working with animal models to doing applied research involving military personnel undergoing combat stress. He was working on how to build resilience to stressors to prevent the development of post-traumatic stress disorder.
Tom will be remembered for his love of student athletics, his ability to see the potential in students that they themselves could not see and guiding them down the path to career choices they never would have imagined, and teaching his students to be resilient in life. He was the best of colleagues, and he is deeply missed.
The official UCLA obituary is available at: newsroom.ucla.edu/stories/in-memoriam:-ucla-psychobiologist-thomas-minor-studied-stress
Memories of Tom can be left at his memorial page: www.remembertom.info
Donations can be made to the Jonsson Comprehensive Cancer Center: cancer.ucla.edu
Categories:
Faculty