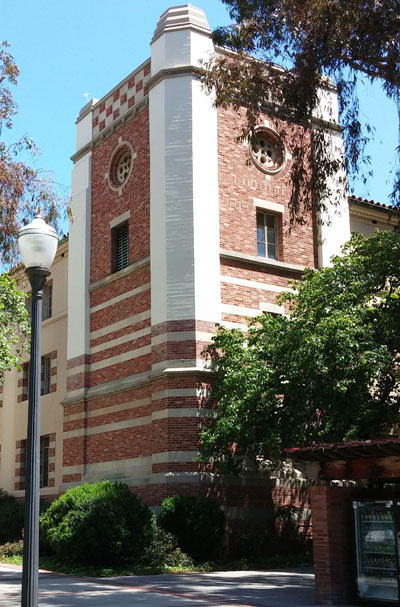 The UCLA Psychology Clinic is located in the Psychology Department. As the training clinic for the top-ranked psychology training program in the country, our goal is to utilize the best available treatments to improve the happiness, health, and well-being of our clients. We provide low-fee individual and group therapy as well as assessment/testing services for adults, children, couples, and families. The UCLA Psychology Clinic also serves as a training and research center for psychotherapy and diagnostics. Clinic therapists treat clients with approaches validated by recent research and matched to the individual needs of the clients. Our staff includes doctoral students in clinical psychology working under the supervision of UCLA faculty.
The UCLA Psychology Clinic offers the best of both worlds: a small, people-oriented clinic and the resources of the top-rated clinical psychology program in the country. Our benefits include:
Cutting-edge psychological treatments
Supervision by faculty who are leading experts in their field
Specialty clinics based on the latest research
Confidential personalized services
Low cost, sliding scale fees for therapy and assessment
With services from child assessment to counseling with older adults, the UCLA Psychology Clinic provides affordable help to all age groups. It is important to us that everyone who seeks services at the UCLA Psychology Clinic is treated in a respectful, culturally sensitive, and welcoming way. We stand against injustice and racism in all its forms and strive to create a community focused on building a world that is more just and equitable.
At present, all psychotherapy and assessment services are being delivered in a hybrid fashion (in-person and telehealth) with stringent COVID-19 precautions (more information available in the tab on the left). 
Please call (310) 825-2305 for more information or to make an appointment.
If you are interested in paying for clinic services online, you may do so at the following website: https://commerce.cashnet.com/40875PSESS
Contact Information
UCLA Psychology Clinic
(310) 825-2305
(310) 825-6632 (FAX)
2191 Franz Hall
Box 951563
Los Angeles, California 90095-1563