Daily schedules and activities
Life at IDP is filled with excitement, discovery, wonder, and fun! Daily schedules and activities are carefully planned with each child's specific developmental needs in mind. Although individual babies' experiences may vary greatly, these descriptions will give parents an idea of IDP's general goals and daily patterns.
Daily Schedule
This is IDP's general daily schedule, which is set up to provide the babies with some predictability. However, babies nap and eat according to individual schedules which are established by the parent(s) and IDP staff. Whenever possible, individual needs are accommodated and modifications are made to the daily schedule.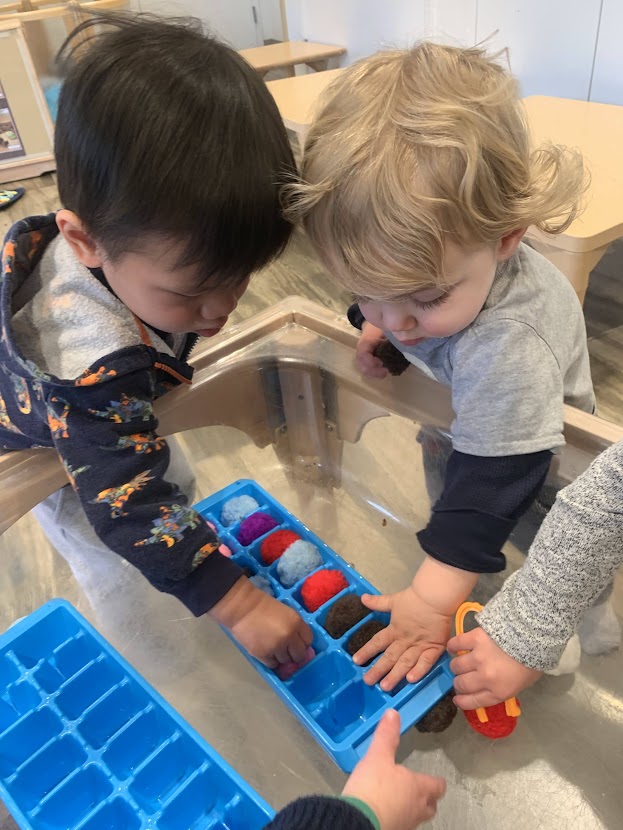 | | |
| --- | --- |
| 7:30 am | IDP opens |
| 7:30 – 9:00 | Free Play Activities: Dramatic play, large/small motor, block construction, writing table, science exploration |
| 9:00 – 9:30 | Snack is available (adults sit with children and engage in conversation) Diaper changes, potty sits, sunscreen |
| 10:00 | Morning Circle Time: informal stories, songs to start the day |
| 10:15 | Outside Play/Morning Walk: extension of a.m. activities, sand/water, gross/fine motor, etc. |
| 11:30 | Return to IDP, diapers and wash hands for lunch; lunch time (adults sit with children and engage in conversation) |
| 12:00 noon | Naptime for toddlers |
| 1:30-3:00 | Toddlers wake from nap, diaper changes, play time inside and out |
| 3:00 pm | Fresh bread of the day & afternoon snack (adults sit with children and engage in conversation) |
| 3:30-4:30 | Outside play/ Diaper changes |
| 5:30 | IDP closes: see you tomorrow! |