IDP Program Description
Director:
Patrice Winn, M.A.
Address:
Infant Development Program
320 N. Charles E. Young Dr.
Los Angeles, CA 90095-1563
Phone:
(310) 206-0633

Email:
pwinn@psych.ucla.edu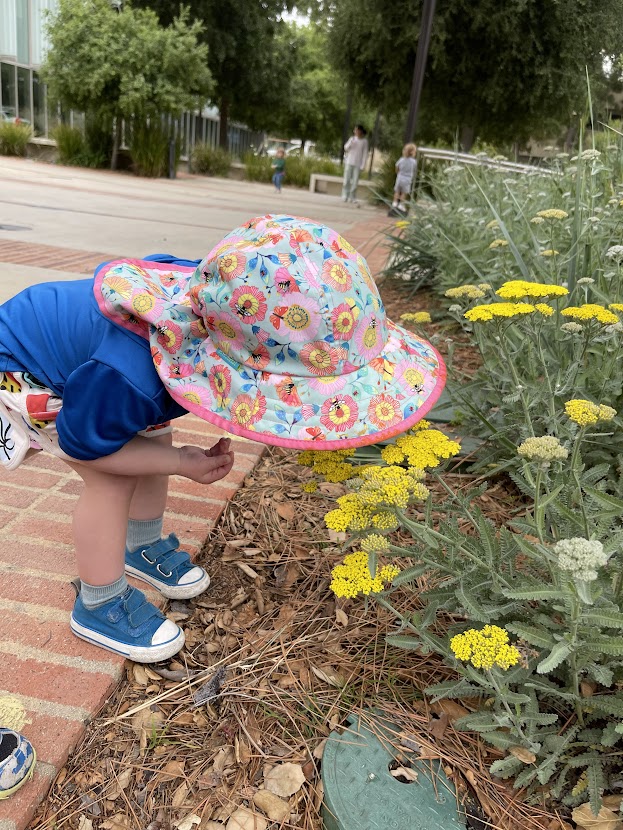 The Infant Development Program (IDP) is operated by the Psychology Department at the University of California, Los Angeles. The IDP has two primary functions:
to offer quality group care for infants and toddlers of the students, staff, and faculty of the Psychology Department and other departments on the UCLA campus, and
to serve as a teaching and research facility for the Psychology Department and UCLA community.
Group Care
The program accommodates 25 children in two classrooms, from 3 months to 3 years old. IDP operates year-round from 7:30 am to 5:30 pm. It is closed for University administrative holidays. There are full-time (Monday – Friday) positions and part-time (2-day or 3-day) positions available.
There is a substantial waiting list. Faculty, students, and staff in the Psychology Department and our partnership department families are given priority. Parents are advised to apply early (parents may apply as soon as they know they are pregnant or once adoption proceedings have begun).
Staff
IDP has 7 full-time staff members: the director, a lead teacher in each classroom, three teachers and a full-time "floater." Each has extensive training and experience in early childhood education and developmental psychology. Additional staffing is provided by student interns. IDP has an unusually favorable adult:child ratio of 1:3 or better.
Program
The program is designed to benefit each child's development. Although child development is often divided into categories of cognitive, social, emotional, and physical, in practice all these aspects are inextricably intertwined and must all receive careful attention. The child's physical well-being, health, and safety are of first importance. Routines have been established to promote primary care.
Research
IDP is specifically set up to accommodate research and observation. There is an observation room with one-way glass and intercom access to the main play room (Blue Room only).
The program is designed to accommodate both cross-sectional and longitudinal investigation of infants, toddlers, their parents, and caregivers. In enrolling their children in the program, parents agree to be available for research and teaching. All research or teaching involving interaction with the infants requires specific consent from the parents.
Accreditation
In May 1996, IDP became the first UCLA child care program to receive accreditation by the National Association for the Education of Young Children (NAEYC), in recognition of our high quality. Less than 10% of child care centers nationwide have earned this honor.
Summary
Since the IDP was established in May 1983, it has served children and their parents each year and has trained a growing number of students each quarter. The facility has also been used by instructors for demonstrating principles of developmental psychology in action and by researchers to study child development. The program has grown in its provisions for the children, and parents have shown their satisfaction and active support for the IDP. Students have also been excited about the opportunity to transfer theoretical knowledge to real situations, and researchers have availed themselves of the accessibility of the facility. The faculty advisory committee, together with the staff and parents, are continually working to refine the quality of the children's program, and the teaching and research use of the IDP.