Introduction
The LG 55" LCD TV (located in Room 3258, aka "CCBS") can be used to connect your computer for presentations on a large screen.
Getting Connected
Please set up computer at least 10 minutes before presentation to allow sufficient time should helpdesk support be required.
Below the TV, there are wall-mounted ports for HDMI inputs. Please connect the appropriate video cable to your computer. An HDMI cable is already provided in the room.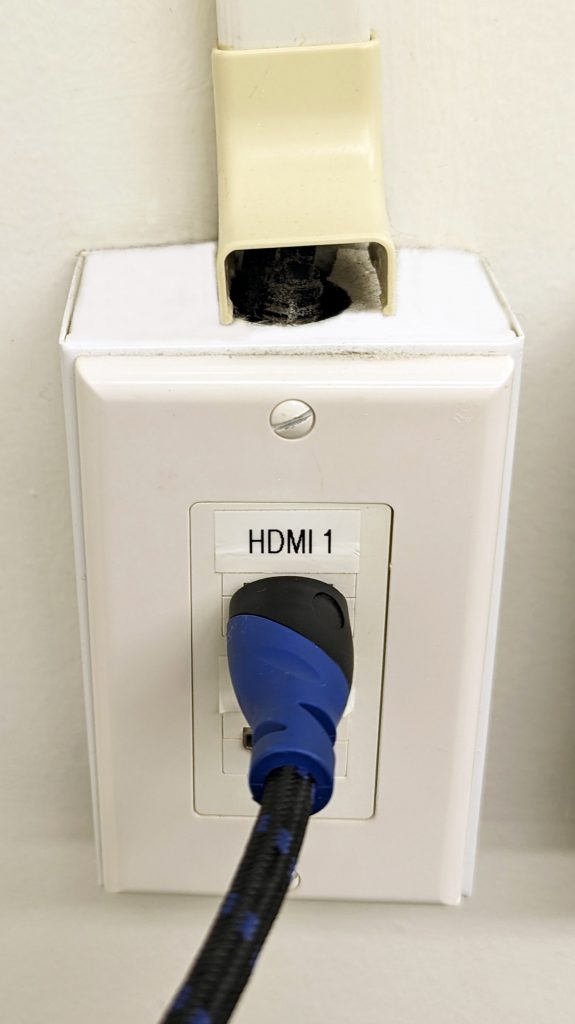 Power on your computer first before the TV to facilitate video signal detection.
The lower-right corner bezel of the TV has touch-sensitive buttons as shown below. Press the power button (farthest-right) to turn on the TV.

If your computer does not display onscreen a few seconds after the TV is on, press the "INPUT" button to invoke the menu shown below.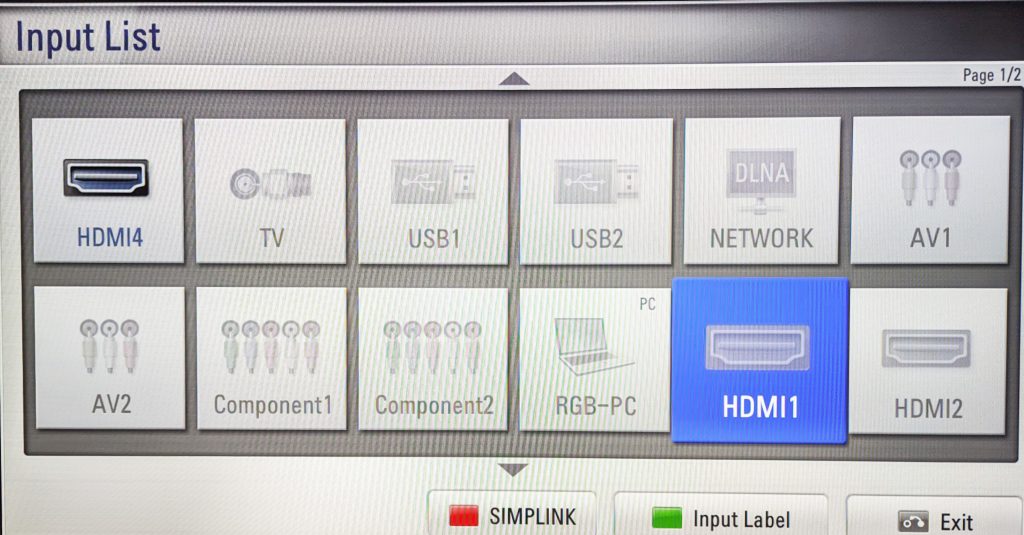 If your computer is using an HDMI connection, press the "VOL +" button on the TV until either "HDMI1" or "HDMI2" (input will vary depending on which of two HDMI port numbers on the wall jack was used) is highlighted in blue. Computer content should appear onscreen.
If content still does not display onscreen, and you are certain the correct video input is selected on the TV, please try disconnecting then reconnecting the video cable to your computer.
For additional questions or assistance, please contact the helpdesk at (310) 794-9327 or submit a helpdesk request.